By: Philippe Matthews
He stands 6'5" and weighs a solid 290lbs! Lou Ferrigno is a giant in real life and in human potential.
Everybody knows the story about Lou, as an infant developing an ear infection that caused him to lose 85% of his hearing. Labeled with a learning disability, young Lou describes himself as an extreme introvert. "I was very shy. The kids would make fun of me because of the way I talked and as a result, I felt very rejected." Lou says because of his ear infection, he realized early on that he had to maximize his own potential. He says, "As a matter of fact, if I hadn't lost my hearing, I wouldn't be where I am now. Because of the hearing and the speech, for me to survive and get anywhere in life, I used my body and genetics as a vehicle and the power of my mind to become a world champion to get attention and help me to succeed in anything that I wanted to do in life."
Born in Brooklyn, NY, on November 9, 1952, Lou, a former Sheet Metal Worker, played professional football for the Toronto Argonauts. With a younger sister and older brother, Lou's father was a Policeman and his mother, a devoted Housewife. At age twelve, Lou began lifting weights to improve his self-image but says, "It took a long time because I used to read a lot of comic books; The Hulk and Superman. I used to fantasize being like them because it was an escape for me. One day, I discovered a muscle magazine that had these bodybuilders on the cover, and I realized that I wanted to be like them because I knew if I looked like them it would be like a shield for me to protect myself."
At 21, Lou was the youngest athlete to ever win the Mr. Universe title, a record that still stands. "When I slowly began getting involved with the weights, I used to flex a pose in the mirror and I realized I had a chance to go somewhere in bodybuilding." He says the success he has achieved in life comes from two values, "Believing in myself and not to be afraid of taking any risks. I have to be better than the average person to succeed. That's why I chose bodybuilding. If I became a world champion, if I could win admiration from my peers, I could do anything." He moved to California to advance his bodybuilding career and holds a number of bodybuilding titles, which includes: Mr. Teenage America, Mr. America, Mr. International and Mr. Universe. When Lou won the Mr. Universe in 1973, held in Geneva, Switzerland, he recalls the victory as if it happened yesterday. "It was the greatest accomplishment of my life. I was so shocked! I knew I had won but, I was shocked that at the young age of 21, to win the IFFBB (International Federation of Body Building) Universe I pulled it off. Everyone thought I didn't have a chance to win because it would take years to win the Mr. America. I was two years away from winning the Mr. Universe and my belief, determination, wisdom and strict discipline pulled it off and I won hands down."
Lou touts Steve Reeves and Arnold Schwarzenneger as his role models of yesteryear; today, he looks at Sean Connery as a lasting figure in excellence. "He has passion and is able to sustain being in the business a long time. He still commands charisma for a guy who is 76. He used to be my hero when I was a kid, because of the James Bond character, and is a compassionate man."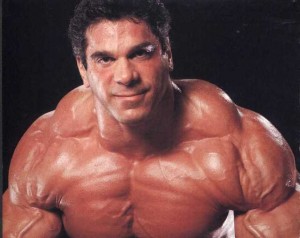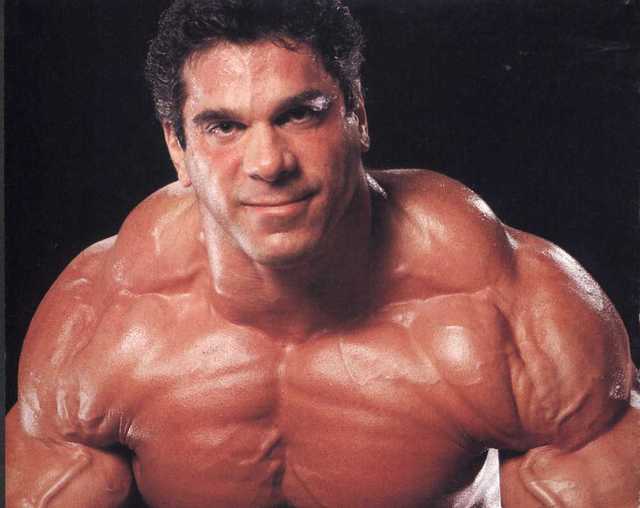 Lou is also passionate about his twenty-year marriage to Carla Ferrigno, who is also a Personal Trainer. Lou and Carla met at a restaurant in an awkward way. "We met in a restaurant. I came with a friend of mine, and Carla worked there. Since we didn't have proper identification, she wouldn't let us into the restaurant. I was infuriated. She threatened to call the police because my friend didn't have ID, although I ate there on a regular basis. So, I went back the following week and ran into her again, and gave her my phone number. We started to date and it was love at first sight!" Lou and Carla have three children, Shauna, Lou Jr., and Brent. "My daughter Shauna wants to be an actress and my middle son, Louie, loves football and my youngest, who is nine-years old, loves sports."
When asked of Lou's driving force to succeed, he further explains, "I have the ability to focus and know that nothing is going to stop me. If I'm going to go after something, I'm going to give it one hundred and ten percent and do whatever it takes to achieve, and that's built up inside of me. That's why a lot of people are attracted to me because of my tremendous focus, it's just something that I'm able to do and I enjoy it. I enjoy the ultimate challenge."
With 36 years of bodybuilding experience under his belt, Lou still conducts seminars and special speaking engagements, but his current driving force is Personal Training at his gym, Body Perfection, behind his Santa Monica home. "I do one-on-one training," explains Lou. "I have a lot of people I'm seeing because they work hard to learn from me – to learn the power of the mind and able to change their bodies and feel better about themselves. One of my favorite things is personal training. I love changing people's bodies." Lou also spent six months writing, "Lou Ferrigno's Guide to Personal Power, Bodybuilding and Fitness for Everyone," published in 1997 by Contemporary Books. His fitness philosophy is so acute that "I can look at a somebody in ten minutes and know exactly what they need and how to change their life and feel better about themselves. It gives me a kick."
I would be remiss if I didn't take the opportunity to ask the world's leading authority on fitness what is the secret in developing a great body image. Lou quickly answered, "The hardest thing is going to the gym and not feeling embarrassed when you initially begin a workout routine. Once you get started, it gets easier. It's like a late night person getting up at five o'clock in the morning, daily and develop a schedule. You must understand the definition of consistency." Lou's fitness philosophy says, "Mainly eat well-balanced foods and meals. Train hard and get proper rest. I don't care what is out there — there is no secret, it's just plain discipline and will power. You can't do anymore than that."
At age 48, Lou Ferrigno looks better than men who are 28! He shared his daily fitness routine: "I'm 290 pounds now, and I'm in the best shape of my life! I train about an 1 ½ daily, with the weights five to six days per week. Additionally, I do 30 minutes of cardio three times per week." Perfecting his training style, Lou doesn't do traditional barbell bench presses anymore. "I do dumbbell presses with 150 to 170, then I do flies with a 100lb. dumbbell – it's mainly the form." To relax, would you believe big Lou loves archery? "I've been doing archery for about two to three years. The reason I enjoy is because you're competing with yourself."
When Lou was selected to star in 'The Incredible Hulk', it changed his life forever. The role required Lou to become adept at pantomime. He says, "It gave me the realization I wanted to have a career as an actor." But, he almost didn't get the role. When the Incredible Hulk Pilot was filmed, they planned to use another actor; however, he wasn't built like the comic book version. Lou recalls, "They had to find the largest bodybuilder they could find. They came to me but, was concerned about the acting, so, I took a screen test to show that I could act, showing the emotion of the character and I was hired the next day." Lou was in the best shape of his life when he got the role. He was three months away from entering the 1977 Mr. Olympia contest, which of course, was put on hold. "I realized doing the Hulk, I could always go back to competition, but this was a once in a lifetime opportunity."
The Incredible Hulk, which ran from 1977-1980, was one of the most successful series during that time. Even today, young men can remember the impact the show had on their lives and helping raise the level of awareness of physical fitness. Lou recalls, "It was a great show and still today, I do a lot of autograph signing for conventions and the effect it had on people was incredible." Lou learned a lot from working on the set of The Incredible Hulk along with his late friend and mentor, Bill Bixby. Lou says, "We were pretty close and I learned a lot from him. Bill was a very talented actor, director and producer."
When asked about his current goals, Lou says, "Is to be the best I can be everyday, and to make the crossover from champion bodybuilder, to actor and producer." He currently appears in "Stand Tall", the sequel to the classic bodybuilding film, "Pumping Iron.", the 1979 Documentary that introduced Lou and his competitive adversary, Arnold Schwartzeneggar, to American movie audiences. "Acting gives me a chance to play different characters and show a different dimension of myself," Lou admits. He's also starred as Johnny Six in the ABC series, Trauma Center. Presently, he provides the voice in the UPN animated version of 'The Incredible Hulk, which includes the cast of Peter Strauss, Mark Hamill, Kathy Ireland and Richard Moll. Happily, the series has been picked up for a second season.
Make sure you purchase a copy of Lou's book, "Lou Ferrigno's Guide to Personal Power, Bodybuilding and Fitness for Everyone," and if you have the guts for serious Personal Training, check out Lou's gym, Body Perfection in Santa Monica, California.
RELATED STORY: