Do you believe that stars can predict your future, and that when they align everything in your world would also fall into place? A lot of people are dubious about psychics & astrologers for a lot of reasons. But one of the biggest reasons is brought about by frauds and scheming individuals, who are only out to make money even when their predictions are completely off. If they happen on an unsuspecting victim, and one who is gullible enough, business would be booming.
But you have to admit that knowing how you should act or decide based on your personality traits and your surroundings is intriguing. If predictions and advice turns out to be right, the better your life will become.
Astrology can be a powerful tool when used properly and channelled by the right person. Before it was associated with mysticism and other beliefs bordering on ridiculous, it was a scholarly tradition widely accepted in political and academic contexts. It was associated with medicine, alchemy, meteorology, and astronomy, until it was rejected by the scientific community when new scientific concepts emerged by the end of the 17th century. Despite the decline in belief in astrology, it continues to influence literature and music, particularly in popular modern fiction. The presence of accurate psychic astrologers are also changing the course of history in astrology.
Who is Suzan Hayden?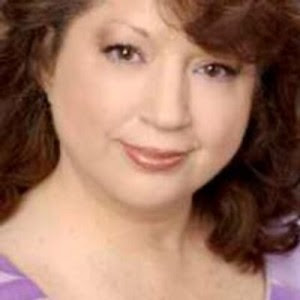 Remember accurate astrologers? Suzan Hayden happens to be one of them. This is one of the reasons that she is sought after and are hired to perform in various events. Her performance is all about "amazingly accurate, fun and insightful psychic readings". Moreover, she has the credentials to back her analysis and predictions. She didn't become the best without any effort.
She has been an astrologer for more than 23 years, and has a certification from the American Association of Professional Psychics. She studied astrology in England, Ireland and the United States, which shows that she definitely has the skill and knowledge necessary to perfect her craft. During the course of her 23 years as an astrologer, she has interpreted over 20,000 charts using approaches in psychology and spirituality.
What most people don't know is that creating a natal chart is the first step to making the most of astrology. That is, it will be easier to read the stars and planets based on a chart, ensuring a more accurate reading than what horoscopes can provide. The position of Saturn, in particular, is very important. Through a chart, the position of the planets at the exact date, time and place of your birth will be easier to read, allowing an astrologer to identify major obstacles that will come your way, so you can do something about them.
The Many Roles She Play
Author
Based on Suzan Hayden's ability to read the charts, coupled with her extensive experience in the craft, it should not come as a surprise that the book she created has become such a hit. The book Star Power Astrology, definitely has the star power to provide people with insights to astrology, astrological biographies of celebrities, and tips to deal with the negative part of their personality.
Lecturer and Motivational Speaker
Apart from being an astrologer and author, she is also renowned in the United States as a lecturer and motivational speaker. She has made appearances in several high-profile events, such as American Cancer Society, Allstate, Borders Books, Chicago Bulls Pre-Game, Kusala Healing Center, Leo Burnett Advertising, McDonald's, Mercy Hospitals, and Psychic Resources Unlimited. She also appeared in radio and online shows, including The Psychic Show on TCI and the Lottie Lee Mason Talk Radio (WGGD).
If you want to learn more about basic astrology or personality traits of famous individuals, gather a group of people for a class led by none other than Suzan Hayden. Having her for a presenter would be quite interesting, as she always manage to inject an element of fun and excitement to her talks.
Wedding Officiant-Minister
Yes, she also celebrates weddings, while maintaining her role as an astrologer. It is because of this combination of talents that allow her to officiate the wedding in a way that she is familiar with the couple. She used their astrological chart to make the wedding seem more personal.
Event Entertainer
Rather than have your future and chart read with just you and Suzan Hayden, why not make a party of it? You can arrange an astrological party where you and your friends can get updates on an astrological level, and learn more about your personality, relationship compatibility, upcoming events and other subjects you may be interested in. The event can be scheduled in the afternoon, evening, or for the whole day.
When it comes to psychic astrological reading, Suzan Hayden can deliver insights through phone, Skype and private sessions. So, are you ready to learn more about money, love, health, career, and pets? Drop Suzan Hayden a line.
Star Power Astrology
Considering that it is written by one of the accurate psychic astrologers, it is clear on the get-go that Star Power Astrology is not your ordinary astrology book. Suzan Hayden has been known to provide fun and compassionate counseling, so expect every page of the book to be informative and humorous at the same time. Apart from the writing style, there are many aspects of Star Power Astrology that makes it a must-read, and something you would be hard-pressed to put down once you start reading it.
For one, it is written to unlock your star quality, as what Suzan Hayden likes to call it. There is no mumbo-jumbo involved, just information based on your natal chart. Even if you know very little about astrology and the closest encounter you have is a horoscope, you will be able to understand the tips specified in the book Star Power Astrology. The instructions are fairly simple, fun to follow and quite enjoyable to do. One of the highlights is learning about your very own natal chart, knowing how to recognize opportunities that you may have otherwise missed, if you hadn't read the book.
This makes you wonder, why would Suzan Hayden give these tips away when it could mean loss of clients or business? It could be that with the things you'll learn, you will be needing her expertise even more, what with the many interesting stuff you will encounter.
For another, Star Power Astrology will show you how to identify your natural strengths and weaknesses, which can help you make decisions that will improve your life. It can be related to business, family, relationships or career. No wonder a lot of people is clamoring to own a copy. Even if you're no believer, the practical tips provided can prove beneficial in more ways than one.
Famous People's Astrological Biographies
A large part of the book tackles astrological biographies of famous personalities, whether living or dead. And after reach negative personality pointed out, there are tips on how to overcome such obstacles.
Take for example Angelina Jolie. Based on her natal chart, the Sun opposes Neptune, which means that one or both of her parents may have humiliated her when she was still young.
What she should have done to overcome such negativity? She should look for someone she trusts to help her determine if any of her goals make sense.
Then, there is Pablo Picasso, whose Mercury opposes Pluto. This explains why he can't help obsessing over just about everything.
What could he have done to make the negative positive? He must learn to think before saying a word, especially when his emotions are overflowing.
Despite their celebrity status, it is easy to see that anyone can relate to these individuals based on an astrological level. Sure, they are famous and known all over the world, but they are just like everybody else where the stars are concerned. But the real lesson is that just by reading Star Power Astrology, you will learn how to harness your own power to become a star in your own right. It is possible. Even if you think that you are star enough, the book will help you unlock your full potential.
What makes the book an easy read is that it is written in a unique and impressive way, with every page showing proof of Suzan Hayden's mastery on reading natal charts and identifying two people's relationship compatibility, just by comparing their charts. Apparently, these can reveal the many intricacies of a relationship, including the strengths and weaknesses of the two people involved.
Whether you read the book Star Power Astrology or give Suzan Hayden a call, you will be one step closer to understanding your stars and planets, and how they can make your life better than it already is. And if you just want astrology to be part of a fun and entertaining session, you can invite Suzan Hayden to be part of corporate events, private parties, picnics, promotional events, trade shows and other gathering that can make do with the presence of an accurate psychic astrologer.
If you'd like to know more about Suzan Hayden and her work, check out the following links: