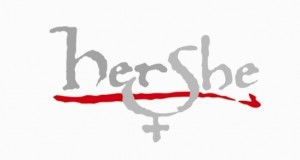 Mission:
The mission of the HerShe Group is to prepare girls in foster care to successfully transition from adolescence to adult independence through the performing arts, mentorship, college & career readiness, leadership development and exposure to extraordinary experiences.
We consider this mission to be critical because . . .
7 out of 10 foster youth will be homeless within one year of emancipation.
6 out of 10 foster youth will be incarcerated within one year of emancipation
1 out of 10 foster youth go to college; of those only 1 out of 100 will graduate
1 out of 2 girls in foster care have been physically and/or sexually abused.
Foster youth in the system for 4 years or more have lived in 47 different homes
STATEMENT OF NEED
Most youth who leave the foster care system do not receive adequate preparation and support for their transition to independent living. Compared to other youth, foster youth are more likely to be homeless, incarcerated, unemployed and unskilled. They are also more likely to experience physical, developmental, behavioral and mental health challenges.
With respect to gender, female foster youth are characteristically more wounded, deprived, and heavily laden with emotional scars that affect their bodies, behavior, and worldview. Their life experiences have left them suffering from severe anxiety, depression, health, nutrition, and low self-esteem. Ironically, just as young women reach the most vulnerable period of their lives, they are cut off from most services. Transitioning out of foster care adds an additional layer of complexity into their lives just as they are trying to make the expected transitions out of adolescence to adulthood. These are not simple processes. They include questions of survival—housing, food, health care, education, transportation, safety and income. Without these anchors in place, young people are vulnerable to homelessness, illness, crime and other defeating circumstances.
In response to these challenges, the HerShe Group is meeting the needs of youth in foster care by promoting stable, permanent connections to caring adults; assisting youth with the management of their physical and mental health needs; providing opportunities for youth to engage in the performing arts; supporting economic success through education and career exposure; providing life skills training to help youth navigate the adult world; and improving access to stable and safe housing.
What's in a Name?
HerShe:
The name HerShe is the two feminine pronouns combine signifying all that is beautiful and feminine.
Camp Cinderella:
Like the Cinderella of storybook fame, too many young girls face unthinkable family circumstances. Cinderella felt abandoned after losing both her mother and father and was forced to live in a home run by her evil step-mother. While this is a fairy tale, girls in foster care experience a similar abandonment. Similar to many of the HerShe girls, Cinderella, could have easily been a ward of the court and be just like one of the thousands of 17 years olds who are quickly approaching emancipation from a system that will have nothing to do with them when they turn 18 and leave them homeless and unprepared to care for themselves.