Exclusive Interview with Lee Labrada
Can't See Radio Player, Click Here

Though success comes to those who wait, super-bodybuilder Lee Labrada makes sure it happened to him early through sheer hard work, determination, and passion. True enough, all his efforts are rewarded in many folds.
What a Career That Was
Born in Havana, Cuba, on March 8, 1960, Lee Labrada perhaps never had any inkling he's going to be a certified fitness guru. When he was 16, one of the few things he wanted was to become the best football player, so he trained extremely hard to enhance strength and gain a lot of muscles.
Not long after, however, he realized that his real talent lies not on the field but on the stage, where he can proudly show off the fruits of hours of toil, burning calories, trimming fat, and toning muscles.
By 1982, he was already actively competing, winning titles such as National Physique Committee Collegiate Championships and NPC Junior Gulf Coast Championship. In 1983, he vied for the NPC Texas Championships, placing first not only in the middleweight division but in overall standing. Lee went on to compete for the National Bodybuilding Championships in the same division for two years, 1984 and 1985, ending 5th and 1st place, respectively. All throughout his career, he has won over 20 titles.
Around 1987, he joined his first-ever My Olympia, considered the ultimate competition among bodybuilders, and took home 3rd place. He tried again in 1988 where he ended up 4th. Overall, he had participated in 7 Mr. Olympia tournaments, always placing among the top 4 each time—a very rare feat achieved.
Labrada Nutrition
Lee Labrada retired in 1995 with a huge bang. He just placed 5th in the Arnold Classics and appeared in several sports and fitness magazines. But the real measure of his intellect and commitment on fitness and nutrition began when he set up his own company called Labrada Nutrition.
As its CEO, Lee is extremely hands-on, planning and formulating weight loss and fitness products that are all backed by sound and recent researches. He makes sure that he and his team are available to take care of the clients, offering answers to their most nagging questions. In fact, his main website, www.leelabrada.com, gives everyone a glimpse of his diet plan, exercise regimen and supplements.
It doesn't come as a surprise therefore when, barely six years after it was founded, his business became one of the strongest privately held firms in the country. It's also gaining traction in other nations.
Nevertheless, Labrada fully understands the importance of pure change of lifestyle and thus doesn't promote quick fixes. Instead, his products aim to amplify the effects of exercise and dietary efforts.
He Doesn't Stop There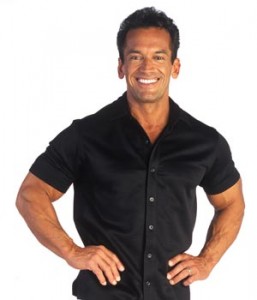 Lee is rich and well-known; he could have stopped there and spent most of his time being with his wife and 3 kids, as well as his pets. He could have opted to spend his waking hours in shooting, scuba diving, or boating.
But there's no stopping to a man who has very big dreams and a huge heart. In 2002, he led the Get Lean Houston, after the city was dubbed one of the fattest in America. He also published a book in 2005, The Lean Body Promise, to tell the world a healthy fit body isn't reserved for the elite athletes only.
His ultimate goal is to be healthy at any age, and he doesn't want to do it alone. Through his business and his love for everything fitness, he shares every bit of what he knows and he has to everyone.
CONNECT WITH LEE
Lee Labrada
RELATED STORY: